Election Guide '22
The candidates and issues on Montana's 2022 ballot
A digital project by
|
Support this work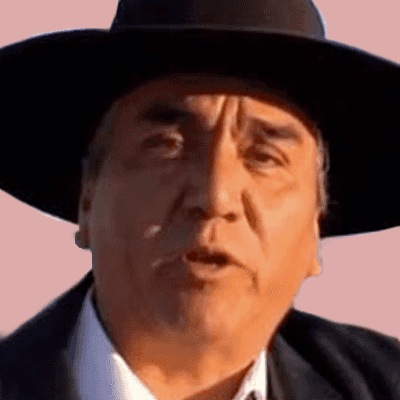 Lost Republican primary for U.S. House District 2 (East) in June 2022
Charles Walking Child
Helena environmental contractor
Active candidates in race
Walking Child, 52, describes himself as a Anishinaabe tribal member who also has Blackfeet heritage. He lives in Helena, where he runs an environmental contracting company, Rising Lightning Environmental Contractors LLC, that he says focuses on asbestos, lead, mold and methamphetamine remediation.
In a May 8 candidate forum, he compared Washington, D.C. to the collapse of Rome and said he wants to reintroduce God into the American education system.
Walking Child did not complete MTFP's issues questionnaire. This biography is based on his statements at a May 8 candidate forum and material published on his Facebook page, verified against public records where possible.
MTFP coverage
Reporting on this candidate published by the Montana Free Press newsroom.
Campaign finance
Based on reporting required by the U.S. Federal Election Commission. See individual candidate pages on the FEC website or the FEC's
race summary page
for more information. The FEC summary page may include candidates who haven't filed for the ballot in this race with the Montana secretary of state.
Candidate
Raised
Spent
Remaining
Charles Walking Child (R)
$0
$0
$0
On the issues
Charles Walking Child didn't respond to MTFP's efforts to collect reponses to issue questions provided to U.S. House candidates via an emailed questionnaire in May 2022.
Election results
June 7 Republican primary vote
Unofficial count as of 2:33 PM, 6/13/22