Election Guide '22
The candidates and issues on Montana's 2022 ballot
A digital project by
|
Support this work
Sponsored in part by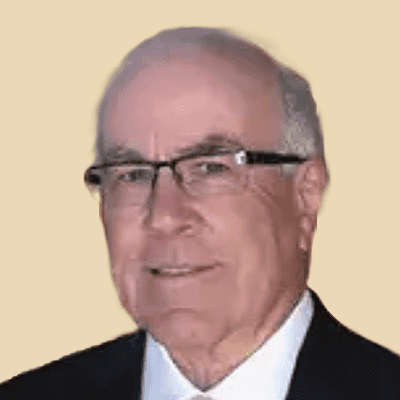 2022 Libertarian candidate for U.S. House District 2 (East)
Sam Rankin
Billings realtor and attorney
Active candidates in race
Rankin, 77, is a Billings attorney and real estate broker. He served as a Peace Corps volunteer and as a U.S. Army combat medic in Vietnam. He has been a licensed attorney in Montana since 2019.
Rankin has made several bids for federal office, running for the U.S. House as a Democrat in 2010 and 2012 and for U.S. Senate as an independent in 2014. Much of his current campaign's rhetoric focuses on ending the influence of money on the political system.
This biography is based on material provided by Rankin, public records from the Montana secretary of state and archival coverage from the Billings Gazette. Rankin's status as a licensed attorney was verified with the Montana State Bar.
MTFP coverage
Reporting on this candidate published by the Montana Free Press newsroom.
Campaign finance
Based on reporting required by the U.S. Federal Election Commission. See individual candidate pages on the FEC website or the FEC's
race summary page
for more information. The FEC summary page may include candidates who haven't filed for the ballot in this race with the Montana secretary of state.
Candidate
Raised
Spent
Remaining
Charles Walking Child (R)
$0
$0
$0
On the issues
The material shown below was solicted from candidates via a written questionnaire in May 2022. Responses were limited to 1,000 characters and edited lightly for punctuation and spelling. Responses have not been exhaustively fact-checked. Send questions to Eric Dietrich at edietrich@montanafreepress.org.
Q1: Polls indicate many Americans are concerned about the integrity of the nation's democratic institutions. Both as a political candidate and as a potential member of Congress, what can you do to promote Montanans' faith in American democracy?
Sam Rankin:
First, I would hold accountable those involved in the January 6 coup attempt. We will not deter future similar actions unless those involved are prosecuted for their undemocratic way of not accepting a fair election. Our leaders must confront the threat and act as if it can happen in America. We are similar to every other country. Thinking we are immune from a coup just because it is dressed up like a loud buffoon? The attempt to destroy our system of government was real. Second, the U.S. Communications Decency Act should be amended so big tech providers can be treated as the publisher or speaker of any information provided by others on their platform, meaning they can be held liable for violent speech, disinformation or misinformation. Newspaper editors did what big tech should be doing: keep society calm by keeping a lid on extreme and disturbed speech. Third, all of us should honor democracy by defending it and debating it.
Q2: Do you believe Joe Biden was legitimately elected president in 2020?
Q3: The cost of health care is a concern for many Montana families. What federal action would you support to improve the U.S. health care system?
Sam Rankin:
I'm not sure the federal government can do it alone. Six in 10 Americans have an underlying chronic health condition, such as diabetes, heart disease and obesity, which can be prevented. Individuals should make healthy choices and be encouraged to a greater degree by health providers through behavioral education when they interact. Individuals need to help the country and not just treat symptoms. Telehealth will help rural states like Montana and allow patients to be near to home and reduce travel. Providers need to pass the savings to consumers from fewer interpersonal interactions. I would support funding for updating telehealth equipment in rural hospitals and areas. A faster FDA drug review process should be tied to price concessions. Reduce the number of patents and limit how long they survive. Doing away with the prohibition of Medicare negotiating drug prices and allowing Medicare to exclude drugs from their formularies would improve bargaining and therefore lower prices.
Q4: Housing costs are an increasing concern for many Montanans. What federal action would you support to promote housing affordability in Montana?
Sam Rankin:
The federal government has numerous programs to aid extremely low-income and moderate- to middle-income families to obtain decent housing in Montana — the Housing Trust Fund program and the HOME program, to name a few. I don't see serious outreach in order for the average person to know the programs exist much less to apply for them. Lenders utilizing those programs should provide more small balance mortgages (under $100,000) with reduced fees/costs and lowered down payment for first-generation buyers as part of those programs. The Community Reinvestment Act, along with the above programs, needs to strengthen and encourage banks to make loans that incorporate repairs. Modular, panelized and pre-cut homes can help house poor families or individuals. They cost less than on-site builds. The density requirements in cities need to be revisited with federal incentives to build more condominiums. Current restrictions on condominium lending are a problem to first-time buyers. I support such revisions.
Q5: To what extent do you see climate change as an urgent issue? What if any federal action would you support to mitigate its effects?
Sam Rankin:
It overshadows all issues. I support the U.S. Securities and Exchange Commission's requirement on publicly traded companies to disclose climate risks such as greenhouse gas emissions. Investors can make informed decisions and want it. Some companies already publish the data. I support renovation of the 100,000 public schools in healthy ways for kids, saving money and the planet through HVAC, insulation, and lighting upgrades. I also support modernizing by transitioning the 500,000 yellow school buses to electric power. I do not support heavy subsidization of citizens' use of energy. One way to get people to lower their energy usage, save money and the planet, is for them to do simple things themselves, such as fixing a drafty window. Let the market dictate energy prices. People will conserve on their own if they have to pay the actual costs.
I support part of the Build Back Better bill regarding the Civilian Climate Corps. It is similar to a program in the 1930s under the New Deal which trained and employed young people to improve public lands.
Q6: Do you see reining in the federal debt as a priority? If so, how should that be accomplished? If you support new taxes or spending cuts, please identify specifics about who would pay more or what budget areas you'd cut. (We assume that working to minimize waste, fraud and abuse is a given.)
Sam Rankin:
It's a priority, but not my highest. Everyone knows nothing will change in any substantial way. Why? Because Congress is on the take and only does what big money, i.e., corporations, PACs, and lobbyists, want them to do. And they don't want their subsidies/tax breaks reduced to help the deficit. The only way to reduce the deficit is to elect politicians who refuse to take corporate, PAC or lobbyist money as a candidate or in office. If I were elected because of my refusal to accept corporate, PAC or lobbyist money, and was free from that financial obligation, I could easily find numerous federal giveaways, i.e., subsidies for many businesses, tax loopholes, etc., affecting both conservative and liberal institutions. Recent large tax breaks for the wealthy should be repealed along with the dynasty trusts that shelter money for generations without paying taxes on increased value. Those would be a start to a balanced budget. I would ask for equal sacrifice from right- and left-leaning institutions.
Q7: What do you see as the most important priorities for the management of federal lands in Montana? Should the federal government consider transferring some federally held land into state ownership?
Sam Rankin:
We need to keep them out of the hands of profit-seekers, unless they agree beforehand with performance bonds, to perform reclamation on the land to meet EPA standards. If left to the whims of state legislators (in all states) and the financial influence they cannot seem to resist, I would be against turning over control of federal lands to Montana. Federal public lands in Montana and the west in general should be fertile ground for: developing renewable energy; establishing a Climate Conservation Corps; restoring public land; continuing sensible agricultural and water usage and practices; zero or reduced tillage; crop residue inclusion in fields; nutrient management; preventing organic matter loss; and soil erosion control. Climate change requires federal lands to be used for laboratories to help save the planet, not further exploitation by private industry. We need to honor tribal nations' sovereignty in implementing any land use policies. They were here first.
Q8: What do you see as the single most significant issue facing Montana's public education system, and what if any federal action would you support to address it?
Sam Rankin:
Low teacher pay. Classroom teachers and on-the-street law officials should be paid like professionals. As with law enforcement on the street, teachers deal with everyone who comes their way. Some are difficult to deal with, to put it nicely. I would support federal funding for subsidizing teacher pay in rural areas with minimal oversight from the federal government. Suggestion: There are 824 schools and 490 districts in Montana. Most have at least one superintendent and principal, and some can be consolidated with the money going to teacher pay. A second issue would be to allow school boards to run the schools. Trying to incorporate every parents' wishes will only deteriorate the public school system. I cannot get three people to agree on a date for a church bake sale. How could teachers incorporate 30 parents' requirements of what and how to teach? They can't. Communities should not be intimidated by extremists, and rational people should run for the school board.
Q9: In the event Roe v. Wade is overturned by the U.S. Supreme Court, would you support federal legislation that either guarantees abortion access or that, alternatively, establishes legal protections for life beginning at conception? What specific provisions would you like to see included in future federal abortion law?
Sam Rankin:
As an attorney, I am aware that Roe v. Wade is not a law but an interpretation by the U.S. Supreme Court based on the right to privacy implied in the 14th Amendment to the U.S. Constitution. Congress could pass a law making abortion legal, which approximately 60% of the public agrees with. Presently, the filibuster is what is holding back passage. I would support the Women's Health Protection Act (WHPA), a bill that would codify Roe v. Wade and keep abortion legal nationwide. To cite the specific provisions of the WHPA that I support is not feasible here. I am pro-choice. Government should be kept out of the matter. It is a privacy issue and a personal question for individuals and families alone.
Q10: What changes, if any, would you like to see to current federal regulations regarding firearm ownership?
Sam Rankin:
Ghost guns are a problem. I agree with the governor on parts of his opposition to ghost gun regulation, but an all-or-nothing approach is not productive. There has to be middle ground between rural and urban America. There are too many deaths from firearms. I know that in my combat infantry unit, when entering the main rear base, we turned over M16s, M60s, M79s, ammunition, C-4, lemons, phosphorus grenades, etc. to the armory. We all thought it was reasonable because some were hot-heads, but in the field, we were focused and no one acted out. In America, the hot-heads (mental illness, drugs, etc.) have easy access to firearms. A reasonable discussion about this issue brings out the lobbyists who only want to sell more guns and incite anger. The public wants reasonable restrictions. I would not support owners registering their guns. However, I would talk to both sides. There must be common ground to slow firearm deaths in the U.S., if we could only get past the NRA rage machine.
Q11: Montanans voted to legalize adult marijuana use in 2020. Do you support removing cannabis from the federal government's Schedule 1 controlled substance list?
Election results
June 7 Libertarian primary vote
Count reported by Montana secretary of state as of 7/19/22
Nov. 8 General election vote
Count reported by Montana secretary of state as of 11/14/22