Election Guide '22
The candidates and issues on Montana's 2022 ballot
A digital project by
|
Support this work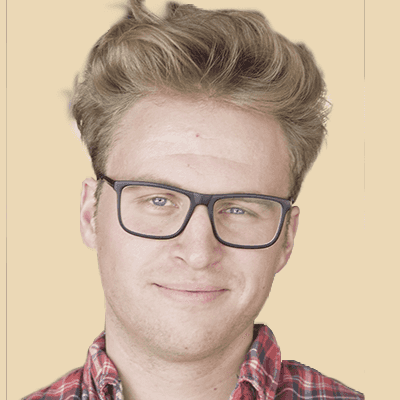 Lost Libertarian primary for U.S. House District 2 (East) in June 2022
Samuel Thomas
Missoula resident
None available
Active candidates in race
Thomas, 26, lives in Missoula. In written materials provided to MTFP, he described his experience as a signature gatherer for a marijuana legalization initiative and other issue campaigns.
He said that, if elected, he would push to legalize marijuana federally and advocate for rent control as a way to promote housing affordability.
This biography is based on information Thomas provided to MTFP in writing.
MTFP coverage
Reporting on this candidate published by the Montana Free Press newsroom.
Campaign finance
Based on reporting required by the U.S. Federal Election Commission. See individual candidate pages on the FEC website or the FEC's
race summary page
for more information. The FEC summary page may include candidates who haven't filed for the ballot in this race with the Montana secretary of state.
Candidate
Raised
Spent
Remaining
Charles Walking Child (R)
$0
$0
$0
On the issues
The material shown below was solicted from candidates via a written questionnaire in May 2022. Responses were limited to 1,000 characters and edited lightly for punctuation and spelling. Responses have not been exhaustively fact-checked. Send questions to Eric Dietrich at edietrich@montanafreepress.org.
Q1: Polls indicate many Americans are concerned about the integrity of the nation's democratic institutions. Both as a political candidate and as a potential member of Congress, what can you do to promote Montanans' faith in American democracy?
Samuel Thomas:
By rolling up my sleeves and talking to the voters who I will represent, as opposed to Matt Rosendale who doesn't even show his face to the public. You need integrity when you're a member of Congress and I will bring that to the office.
Q2: Do you believe Joe Biden was legitimately elected president in 2020?
Q3: The cost of health care is a concern for many Montana families. What federal action would you support to improve the U.S. health care system?
Samuel Thomas:
I believe that to be truly free and have full liberty, health care should be a human right. We need to work to get solutions that model other countries' approaches to health care. We should be like Canada. If our country wants to have a thriving populace, we need to invest in our society by taking care of them so that they can get the help they need without going bankrupt.
Q4: Housing costs are an increasing concern for many Montanans. What federal action would you support to promote housing affordability in Montana?
Samuel Thomas:
We need to have national rental control. We need a federal tax policy that would assist with keeping rent low. People need to be able to rely on a job that provides them with an income to support themselves as well as allows them upward social mobility. Rental control takes care of that because having a consistent rental price that stays the same maintains renters' happiness across the board. The rent is too damn high.
Q5: To what extent do you see climate change as an urgent issue? What if any federal action would you support to mitigate its effects?
Samuel Thomas:
Climate change is the single greatest threat to humanity. We need drastic change right now. If we put more time and energy behind magnets and electricity, we would have strong electric cars by now. We need strong investments in solar programs, wind programs, hydropower and biofuel. Oil has always been a part of our lives and if we are going to get to a carbon neutral future, it should be the responsibility of the fossil fuel companies to make the switch from oil to electric because there will be a time in the future when we run out of oil.
Q6: Do you see reining in the federal debt as a priority? If so, how should that be accomplished? If you support new taxes or spending cuts, please identify specifics about who would pay more or what budget areas you'd cut. (We assume that working to minimize waste, fraud and abuse is a given.)
Samuel Thomas:
We need to have better financial education in this country. The debt will keep rising year after year because everything is more expensive. In order to pay for certain things, you have to go into debt to get them if you don't have any money. In order to have a better functioning society, we all need to be more financially literate. We need more personal finance courses in our public schools.
Q7: What do you see as the most important priorities for the management of federal lands in Montana? Should the federal government consider transferring some federally held land into state ownership?
Samuel Thomas:
We need to keep public lands in public hands. No ifs, and or buts. They are our birthright as Montanans. I do not have an answer for the second part of the question. I just know that we need to fight off the increasing threat of wealthy out-of-staters trying to come in and make Montana their new playground.
Q8: What do you see as the single most significant issue facing Montana's public education system, and what if any federal action would you support to address it?
Samuel Thomas:
The ever-increasing threat of charter schools. I went to public school and came out just fine. We need more investments in our public education system as well as investments in robotics programs, arts programs and trades programs.
Q9: In the event Roe v. Wade is overturned by the U.S. Supreme Court, would you support federal legislation that either guarantees abortion access or that, alternatively, establishes legal protections for life beginning at conception? What specific provisions would you like to see included in future federal abortion law?
Samuel Thomas:
Government should not have a say in this matter. It is up to the person.
Q10: What changes, if any, would you like to see to current federal regulations regarding firearm ownership?
Samuel Thomas:
The right to bear arms will not be infringed. I am for responsible gun ownership and background checks. I also believe every citizen should go through hunter and firearms safety courses.
Q11: Montanans voted to legalize adult marijuana use in 2020. Do you support removing cannabis from the federal government's Schedule 1 controlled substance list?
Samuel Thomas:
Yes. Legalize weed across the board and expunge the records of all who have been arrested and are currently behind bars.
Election results
June 7 Libertarian primary vote
Unofficial count as of 2:33 PM, 6/13/22