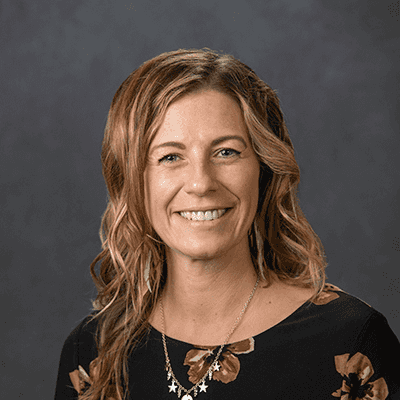 Sen. Jen Gross
Fourth-session Democrat from Billings
---
Representing Senate District 25
Central Billings
Gross previously served in the Montana Senate in 2017, 2019 and 2021.
Bills sponsored

Key bill votes
Most recent votes on bills identified as notable by MTFP staff.
Gross

(D)

Outcome
Republicans
Democrats
Motion
NO
Y

(37-12)

Y

(34-0)

N

(3-12)

NO
Y

(7-4)

Y

(7-0)

N

(0-4)

SB 99

– Sen. Usher made a Motion that SB 99 Do Pass as Amended

NO
Y

(47-2)

Y

(34-0)

Y

(13-2)

NO
Y

(34-15)

Y

(34-0)

N

(0-15)

NO
Y

(28-21)

Y

(28-6)

N

(0-15)

NO
Y

(33-17)

Y

(33-1)

N

(0-16)
Floor vote statistics
Calculations based on 342 Senate floor votes in 2023 involving bills.
🥇 74%
of votes cast on winning side
Average for Senate Democrats is 79%.
🔴 71%
of votes cast on side taken by most Republicans
Average for Senate Democrats is 76%.
🔵 94%
of votes cast on side taken by most Democrats
Average for Senate Democrats is 95%.
Gross has been marked absent or excused for 27 votes. Average for Senate lawmakers is 4.1.
Committee assignments
Senate Judiciary - Vice Chair
Senate Public Health, Welfare and Safety
Senate Highways and Transportation
Senate Legislative Administration
SD 25 election results
Last in-cycle for Senate election in 2020. House seats are elected every two years, Senate seats every four.
General election vote, 2020
Governor vote in district, 2020
Montana Free Press coverage
MTFP legislative reporting involving Gross.
Nothing currently tagged in our archive.
About the 2023 Montana Free Press Capitol Tracker
This guide is an effort to make the quantifiable aspects of the Montana Legislature more accessible to the public by compiling information about lawmakers, proposed bills and the legislative process. This is a project of Montana Free Press, a 501(c)(3) nonprofit newsroom that aims to provide Montanans with in-depth, nonpartisan news coverage.
The information presented here is collected from a variety of sources including the Montana Legislature's public roster and its official bill-tracking system, the Legislative Automated Workflow System, or LAWS. Reporting and web design was done primarily by MTFP Deputy Editor Eric Dietrich. Please contact him at edietrich@montanafreepress.org with bug reports, questions or suggestions.
Think there's a potential news story to be done about a bill or lawmaker you see here? Tell us at tips@montanafreepress.org.